Grassy Bar Oysters
May 21, 2014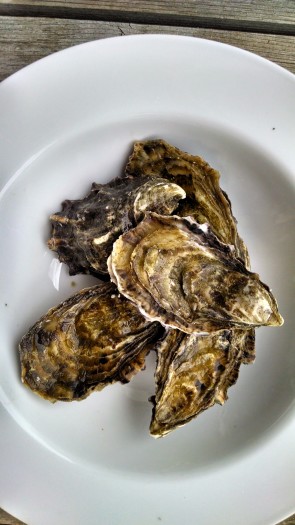 Classic suspension-culture (aka, "floating racks") oysters from California's Central Coast, a relative newcomer to the oyster game (though they were farming them back in the 30s). When you grow suspension-culture oysters in this high-energy, low-rain environment, you get thin shells and a good briny flavor. Grassy Bars are powerfully briny, with a buttery, briny, seafood veloute flavor, and a bitter finish reminiscent of asparagus and pistachios. At least these did. But as you can see in the second photo, they were pretty spawny.
That would account for the smooshy consistency.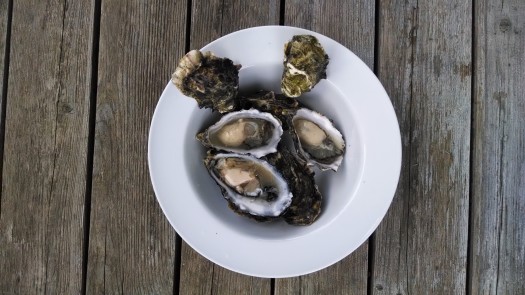 Another time of year, they would probably be crisper, and the melon and cuke I associate with Central Coast oysters might have been more apparent. One thing that was apparent was the dark, green-brown swirl on the shells, with just a hint of the pink and purple you often see in suspended Pacific oysters. These looked more…grassy. Well worth seeking out if you're in the neighborhood. They can also be ordered online via Giovanni's Fish Market.
« PREVIOUS: Best Song Ever Written About Oyster Restoration