Real Oyster Cult 20% Off!
Mar 21, 2019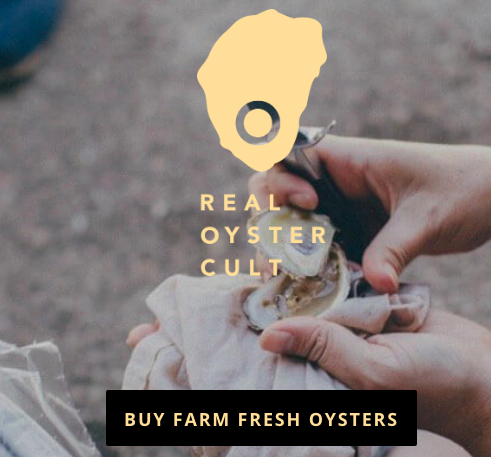 Breaking News: Real Oyster Cult and Oysterguide are offering a 20% discount thru the end of March on all oyster orders. Why? Because the oysters are spectacular right now. Amazing selection, amazing quality. Plus, it's March, and everyone needs an excuse to have fun. Right now ROC has Kumamotos, Belons, Raspberry Points, and several other museum-quality oysters, so click on over and enter "Oysterater" into the discount box. Did we mention the mussels and clams, too???
« PREVIOUS: Who Has Had Croatian Oysters?