Oyster Gift Guide 2016
Dec 07, 2016
Lately I've had some people asking me to suggest some possible gifts in the realm of oyster stuff, so it seems like a good time for a 2016 Holiday Gift roundup. Here's what the oyster tastemakers will have under their tree this year.
If you have a really, really, really special Bivalve Buddy in your life, you should make that big statement with Cambridge knife wizard Adam Simha's extraordinary knives. (Half the chefs in Boston use custom knives Adam has made for them, so you know you're in good company.)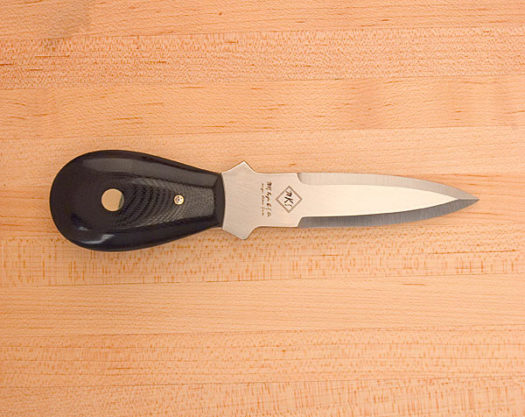 These are all made on the bench by Adam personally, using incredibly good steel, so you'd better get on the list now. What you can't tell from the photo is how dense and heavy the handle is; it just makes you feel confident and deadly. Adam's knives will set you back about $250, so if you're not ready to make quite that big a commitment to your Bivalve Buddy, you can always go with the standard-bearer, R Murphy (also Mass-made!) for $37: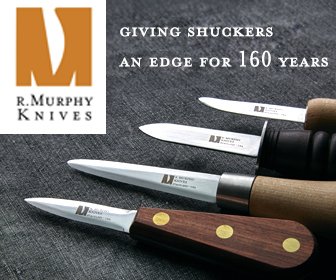 Good on knives? Okay, but do you have a BBQ Oyster Grill rack? This thing solves the age-old problem of your oysters tipping over and spilling their liquor as you grill them.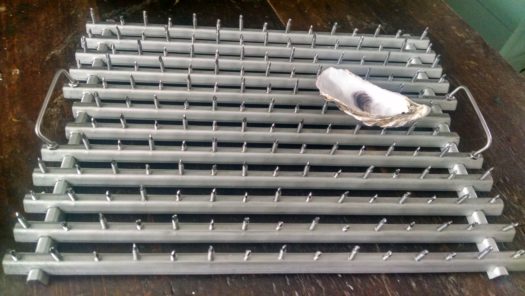 Yes, it looks terrifying, you wouldn't want to fall on it, and it could double as a bearboard to keep the bruins away from your beehives, but it actually works quite well. The screws (alternating at two different heights) hold oyster shells or virtually any other weirdly shaped item perfectly level; nothing ever moves. And the grill is made of stainless steel, so it can be thrown in the dishwasher and it's rust-free.
A completely different take on oyster grilling can be had with The Oyster Bed. These steel molds give you "command over all the precious renderings" (you should really watch the four-minute video so this makes sense). Never lose a drop of butter sauce again! The package includes two different sized molds, forks, a very cool oyster-shell spoon rest, and lots of fun extras.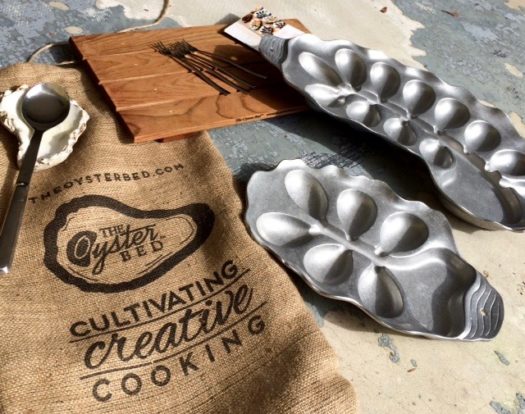 If the thought of combining heat and oysters makes you sad for the state of the world, you'll want The Halfsheller, from Canadian wood artisan (and master paddle maker) Tom Littledeer. I have two of these and featured them in my new book. There's a long Maritimes tradition of using these to shuck.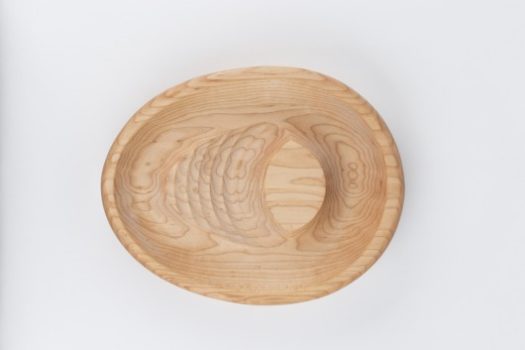 Did I say something about a new book? Well, if your special Bivalve Buddy doesn't have one yet, it's going to be a very sad Christmas in your household.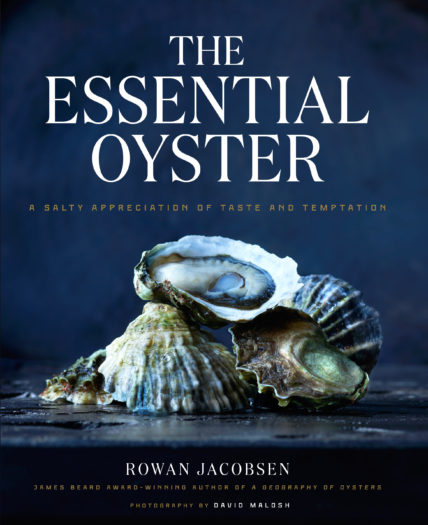 What could be better than a copy of The Essential Oyster? (Or a steaming Oyster Bed full of piping-hot renderings?) Real live oysters, of course. The best thing one could ever find under a tree. Here's my list of quality suppliers. Merry slurping, everyone!
« PREVIOUS: A Visit to Moon Shoal oyster farm with America's Test Kitchen
» NEXT: Euro Flats in Art History