Oyster Town, USA
May 03, 2012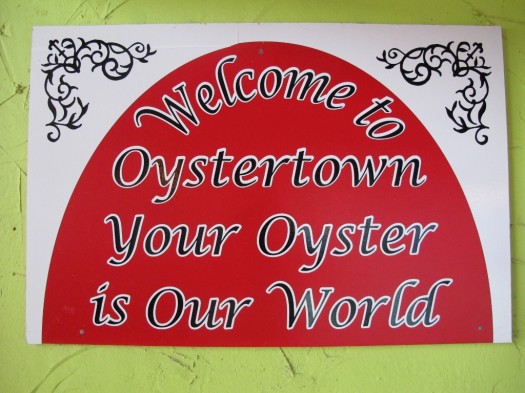 How do you know when you're in Oyster Town, a place where oysters permeate the entire culture? Here are some of the signs to look for: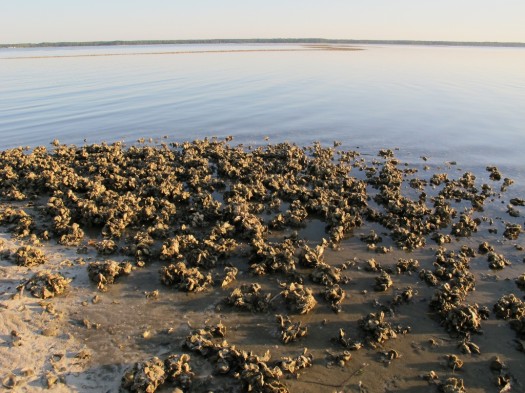 Living oyster reefs exposed at low tide…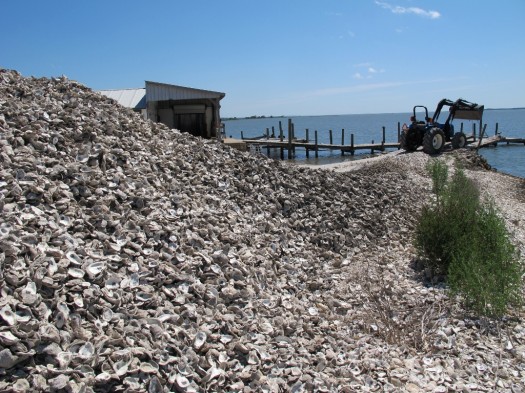 Piles of shell at processing plants on the edge of town…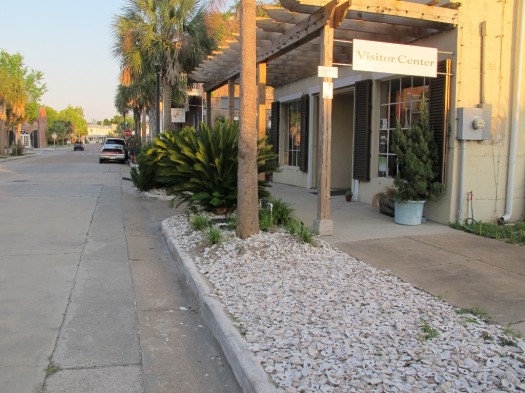 Making oyster shell the preferred mulch in town…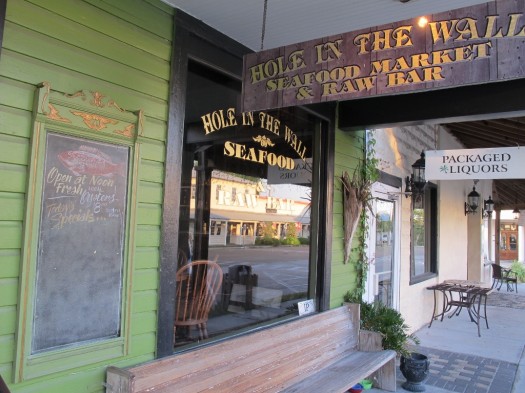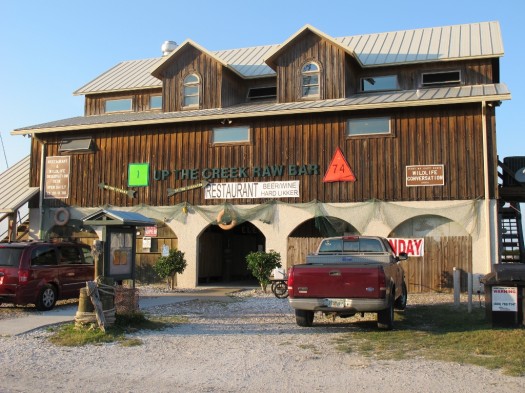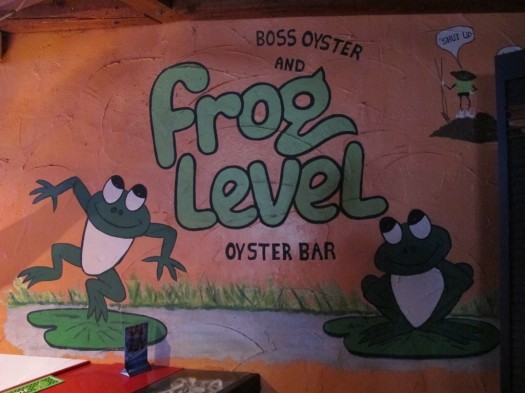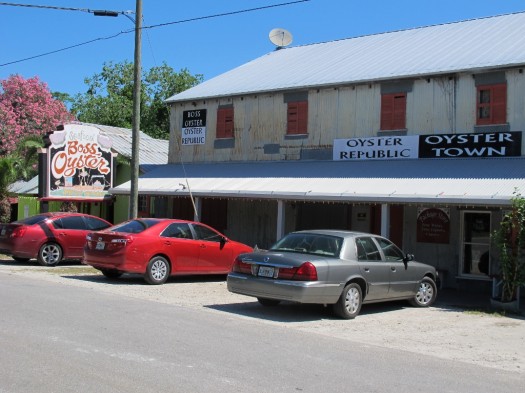 A ridiculous abundance of oyster bars…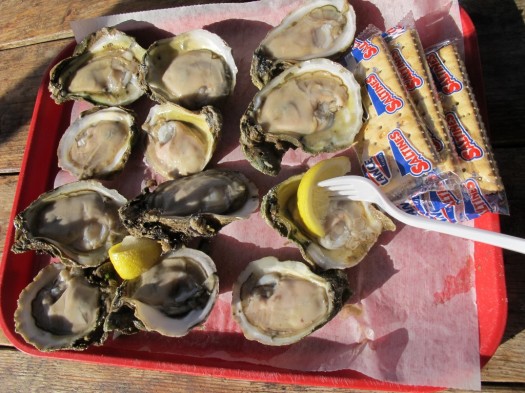 All serving fat, fresh oysters with minimal fuss…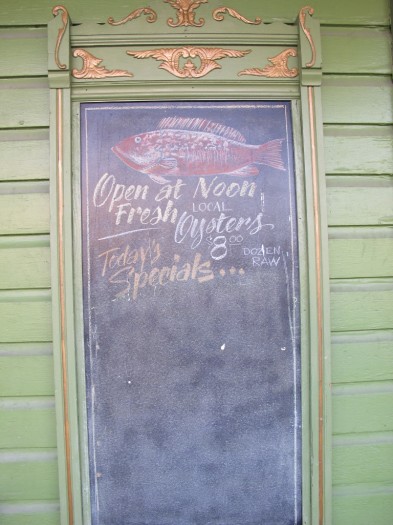 At minimal prices…
And, undoubtedly the most important sign of all, oystermen working the waters by hand…
Where is Oyster Town? There's only one place in the country where such an earthly paradise could exist? Any guesses?
Look for my complete rundown next week…
« PREVIOUS: Point aux Pins
» NEXT: Apalachicola Bay