Tour de Champagne
Jan 16, 2009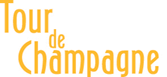 Here's the snazziest event I've seen in quite a while. The Tour de Champagne, which visits seven cities each year, is an evening when you get to take your Champagne knowledge to a new level–accompanied by top-notch food, all created to complement the Champagne. Your ticket entitles you to sample the wares of twenty different Champagne houses, from famous names like Moet & Chandon and Louis Roederer to smaller and rarer houses.
The Boston stop is on March 14, at the Charles Hotel in Cambridge, and it will include an oyster bar, as well as your's truly. I'll be on hand to provide a little background on oysters, then we all get to work on a vitally important and unprecedented project: Determining which is the greatest Champagne with oysters. We all know Champagne is a brilliant accompaniment to oysters, but as far as I know no one has had the opportunity to pair different oysters with twenty different Champagnes and discover the most blissful match of all. On March 14, at the Charles, that will all change. Join me there.
Other Tour stops: Atlanta, Houston, New York, Washington DC, San Francisco, Chicago.
« PREVIOUS: The Best-Kept Secret
» NEXT: New Portland Oyster Bar