Oyster Trail #1: Tomales Bay
May 13, 2011
For a while people have been asking me to suggest oyster itineraries: Weekend or week-long escapes with an oyster theme. If California can have Wine Trails, and Vermont can have Cheese Trails, then why not Oyster Trails? Why not, indeed. Look for some extended Oyster Trails in the future; for an appetizer, here is a dreamy one-day itinerary (sandwiched between two nights, if you're smart).
Tomales Bay has long been the heart of California's oyster scene. It's an enticing sliver of wet between the grassy flanks of Point Reyes National Seashore and mainland Marin County. More cows than people in these parts. More seals than either. And more oysters than anything. Two major oyster companies herd their bivalves here–Hog Island and Tomales Bay–plus some smaller ones. What's unusual is that both Hog Island and Tomales Bay don't just accept visitors, they LOVE visitors, and have set up everything necessary to give you a classic oyster experience. Combine that with the drop-dead views and easy proximity to the national seashore (and Drake's Bay Oyster Company), and you have the makings of a memorable weekend.
First off, you'll need a place to stay. No brainer: Ravensview Cottage, Rich Clarke's dreamy aerie perched on the slopes above the bay.
Stunning views, antique touches, and a mere five minutes' walk from the Marshall Store, your base of operations. Oh yeah, and a private hot tub on the deck beneath the stars and the cows of the Strauss Organic Dairy, whose products await in your mini-fridge.
In the morning, grab some coffee at The Marshall Store, then head south three miles to Tomales Bay Oyster Company. Walk. Traffic is light, and you're never far from the sea.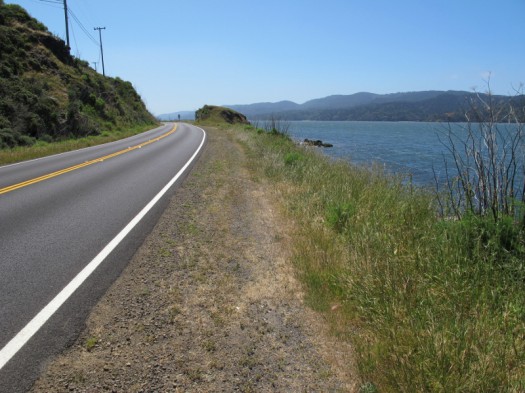 Tomales Bay is an old oyster company under new ownership, and their oysters are better than ever. They even have a tumbled oyster now, which they call a Golden Nugget. It's like a Shigoku or a Kusshi, but with a richer flavor than either, like white asparagus in butter sauce, even a bit of razor clam.
You can't find them anywhere except at TBOC.
TBOC has a zillion picnic tables, and you're welcome to bring whatever food and drink you want to supplement your bivalve consumption. On holiday weekends, the place is overrun with families picnicking, and they serve a staggering 80,000 oysters, so if you want a table, go early.
Head back to the Marshall Store. If you'd like to kayak on the bay, the rental shop is just to the north. Go in the mornings, because the wind builds through the afternoon. If you're really, really lucky, you might also be able to convince Luc Chamberland ([email protected]) to take you for a boat tour of the oyster leases. Luc worked for years for Hog Island and has now started a Community Oyster Garden called Pickleweed Point to get people engaged in oyster restoration and water quality efforts.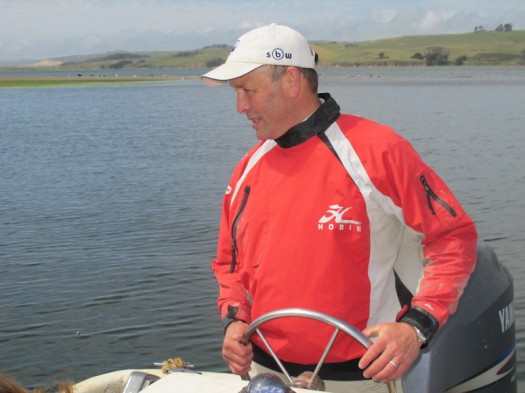 If you need a snack, meal, or just a whole mess of grilled or barbecued oysters, The Marshall Store will take care of you.
The oysters are from TBOC, which owns the store. That's Tod's son Shannon walking around with the baby with the intense blue eyes.
If you want to try a different oyster, head another mile north to Hog Island Oyster Company headquarters.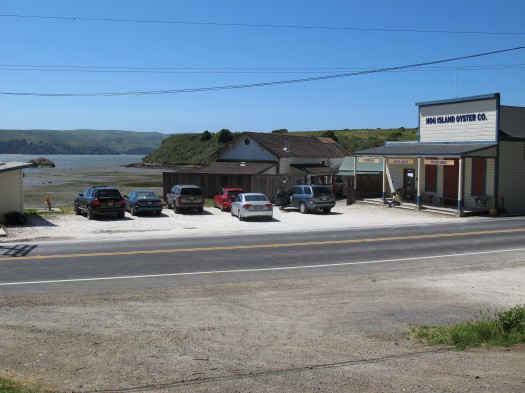 HI has been at this for twenty years. They also have picnic tables (you pay a picnicking fee, but you get a bit more elbow room), and they'll set you up with oysters and your own shucking knife.
In addition to their famed Sweetwaters (Pacifics), they raise Atlantics and Kumamotos, so you get some nice variety. They also sell beer and wine, though you're free to bring your own. Don't forget to check out the new marble shucking station. Never seen anything quite like it.
Exhausted? Stuffed? Drag yourself back to Ravensview, rejuvenate in the hot tub, look for that bobcat that keeps snooping around, listen to the waves, and notice how the wind smells exactly like the inside of an oyster shell.
« PREVIOUS: I'll be Shucking at Hog Island, Napa, Saturday, May 14