Fun Tasting Journal from Julie Qiu
Aug 10, 2015
Here's a fun new plaything for the oyster lover who has everything: 33 Oysters on the Half Shell, a pocket-sized tasting journal from Julie Qiu, the powerhouse behind the amazingly thorough and well-designed In a Half Shell site. It's part of the 33 Books series.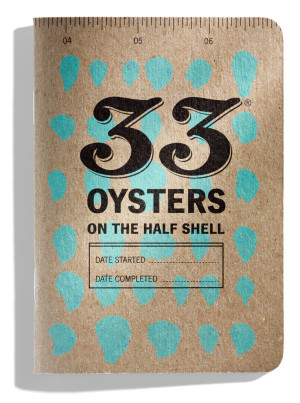 Every page includes spaces to record each oysters region, species, size, texture, flavor, etc., as well as a unique tasting wheel so you can "map" each oyster's signature.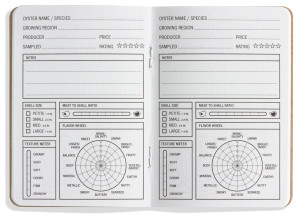 There's a brief glossary and even a built-in ruler. Naturally, the ink is made with a few drops of oyster liquor. Like I said, fun!
« PREVIOUS: Shuck for Bucks in Boothbay
» NEXT: What Happens in Boothbay…